AIDOS began its journey in 1981 as a women's association and non-governmental organisation. Since its establishment, AIDOS has worked in Low-Income Countries, Europe and Italy to build, promote and defend the rights, dignity and freedom of choice of women and girls. AIDOS works in partnership with local organisations and institutions to provide tools to women and their organisations, particularly in those areas where the experience of the Italian feminist movement has yielded significant results. These areas are:
women's rights

sexual and reproductive health and rights (SRHR)

economic empowerment of women;

education of girls.
AIDOS' approach is based on a continuous and equal dialogue with women's and non-governmental organisations worldwide and with associations and people engaged with human rights, women's and LGBTQI rights.

AIDOS was recognised in 1992 by the Ministry of Foreign Affairs as eligible to manage public funds for implementing international development projects. And has a special consultative status with the Economic and Social Council of the United Nations (ECOSOC) and is implementing partner of the United Nations Population Fund (UNFPA) and the United Nations High Commissioner for Refugees (UNHCR) in Italy.
Check out their Instagram.
membership
Collaborative Partners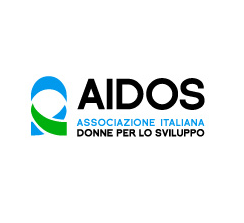 Address
Via dei Giubbonari 30 00186 Roma