IPPF EN and our partners in the Western Balkans are pleased to welcome you to our Youth Voices, Youth Choices event in the European Parliament on Wednesday 26 October (14:00-16:00 CEST), hosted by MEP Fred Matić. You can join online here (please log in a few minutes before the start of the event).
We will share our policy recommendations to improve access to sexual and reproductive health and rights (SRHR) for marginalised young people in the Western Balkans, following the COVID-19 pandemic.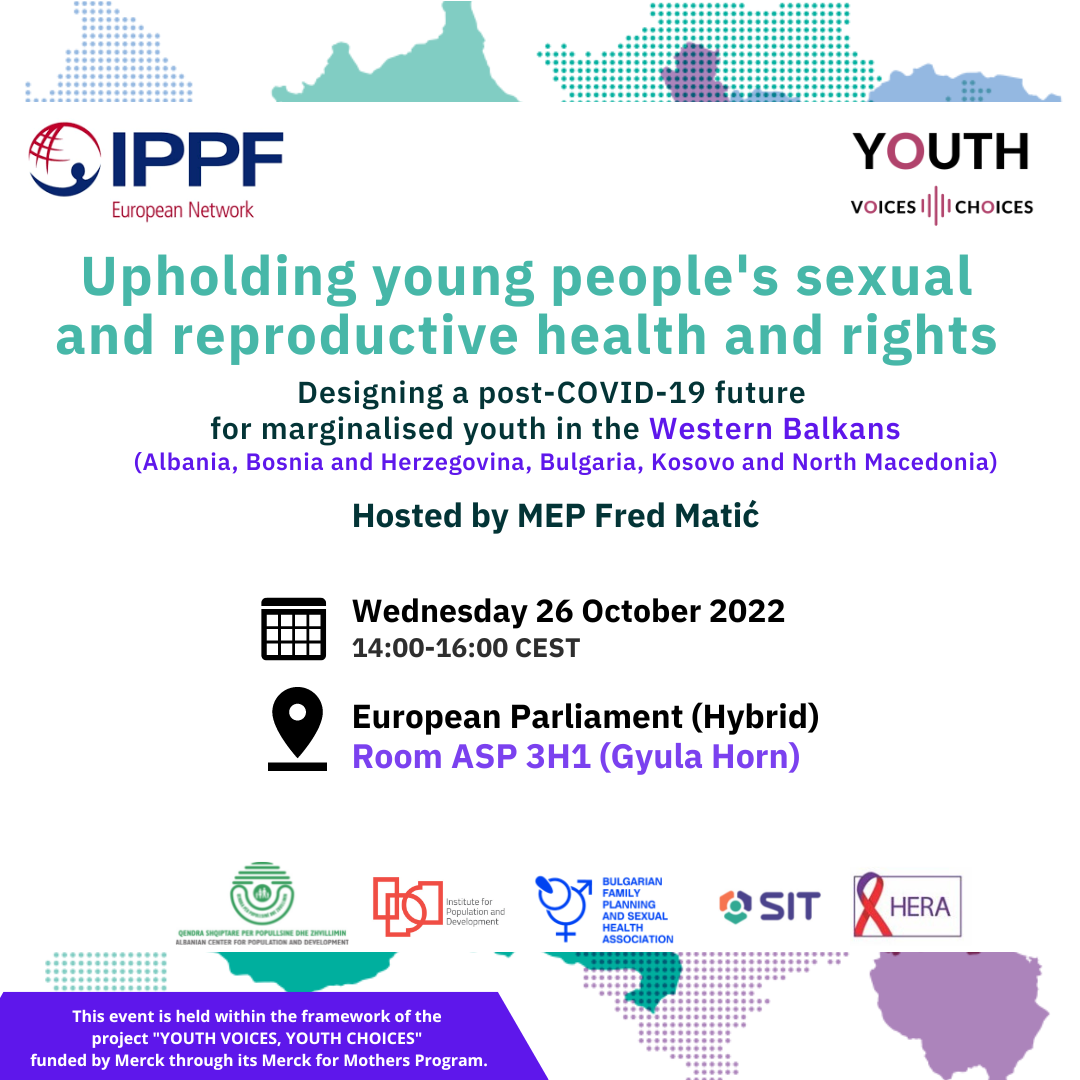 Below you can download the programme for more details.