"I got married quite early, when I was 17. A year and a half later I got pregnant and had a baby girl. Now she is 18 months old. My husband started a job in the city in a company which is popular among Roma people, and I stayed home to look after our child. 
Last year I met Valya, the health mediator. She told me they organize meetings, and she invited me to take part in a women's group. Initially I didn't know what we would do, but it was interesting as there were other women like me. During these meetings we spoke very often about contraception in general, and especially about IUDs. The women shared what they had heard and what they knew about them. It was strange, but most of them said that IUDs harm women's health. I also understood that the men are worried about their wives' health and that that's why they don't approve of contraception. I heard women say other things as well, like you can still get pregnant with an IUD, that you may gain weight, that IUDs move in the body, and so on and so forth. 
One day, during a meeting, we spoke again about contraception, and more precisely, what we thought was a good family size. People had different views. I personally think that it is not so much about the number of children as it is about being able to make sure you have everything you need - clothes, food, the possibility to educate them. Everyone should take these issues into consideration before having children. 
I thought more often about myself and my family. We didn't have high incomes and we could barely afford our bills. Our daughter was a baby and it was challenge to provide for her. My husband and I started to talk about it, and I started to think about getting an IUD. That's why six months ago I decided to have one fitted, and I feel fine. It isn't painful and I haven't gained weight. My friends think I'm crazy, because I only have one child. But I know that I'll be able to decide when to have another one."
When vulnerable communities, volunteers and professionals unite for reproductive freedom, they are a powerful force for change. Watch Vaska's story and others in our short film about the amazing work our members in Bulgaria, Romania and Serbia are doing to support the lifelong reproductive health and safety of Roma girls, women and young people.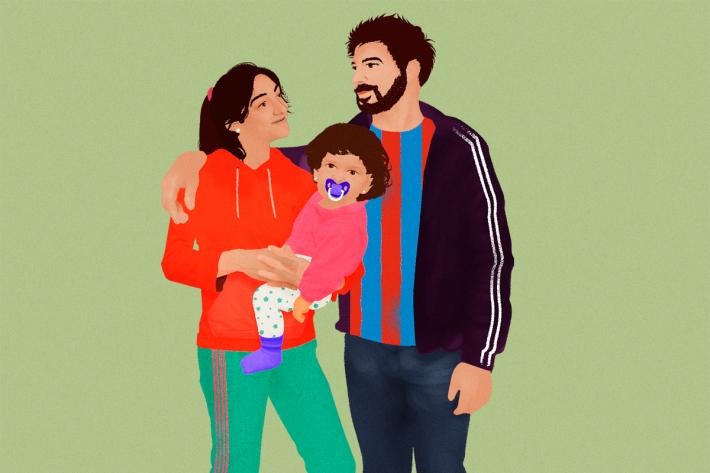 country
Bulgaria, Romania, Serbia
Subject
Comprehensive Sex Education, Contraception
Related Member Association
Bulgarian Family Planning and Sexual Health Association, SECS – Contraception and Sexual Education Society, Romania , Serbian Association for Sexual and Reproductive Rights